Size Chart
Our shoes are designed with comfort and adjustability in mind. Our hook-and-loop closures adjust for a just-right fit. A roomy forefoot area provides ample wiggle room so your child's feet can develop naturally!
When sizing your child's foot, measure from heel to toe in centimeters and round up if you are between sizes. We recommend allowing 1/4" for immediate wear and wiggle room. Please leave room for growth and socks!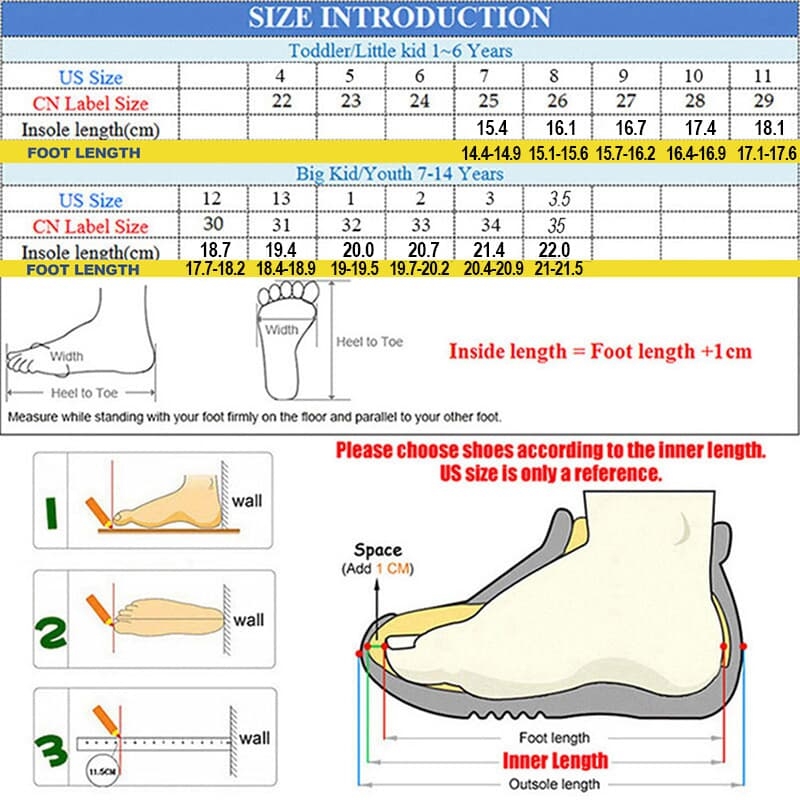 CLICK TO ZOOM
*All sizing based on insole measurement.
For all sizes, we recommend leaving an extra 1/4" for wiggle room!

Your cart is currently empty.